Coconut Oil
Coconut oil is used throughout the world for hair, massage oil and  skin softener.
Coconut Oil- Composition
Saturated Fats: Predominantly, these saturated fats are medium chain fatty acids or triglycerides. When applied on the skin, they keep it smooth to the touch. Due to the presence of these fats, coconut oil also retains the moisture content of the skin, as the fats eliminate moisture loss through the pores on skin. When ingested through the regular consumption of coconut oil, these fats deposit under the skin, thus keeping it healthy and smooth, giving it an even tone and reducing the appearance of the pores.
Capric /Caprylic/Lauric acid: These are not very different from the medium chain fatty acids, but it is still important to mention them separately here, since they have their own contributions. These three fatty acidshave strong disinfectant and antimicrobial properties. As a result, when applied on the skin, coconut oil protects from microbial infections that can get into open wounds or even enter the body through the pores. This microbial action can be experienced even if coconut oil is taken internally, as the fatty acids boost the immunity when converted to monocaprins and monolaurins.
Vitamin-E:
 The contributions of
vitamin-E
towards skin care are well known. It is essential for healthy skin growth, repair of wear & tear on the skin, keeping skin smooth and protecting against cracking. Above all, it prevents premature aging and wrinkling of the skin, since it has good antioxidant properties.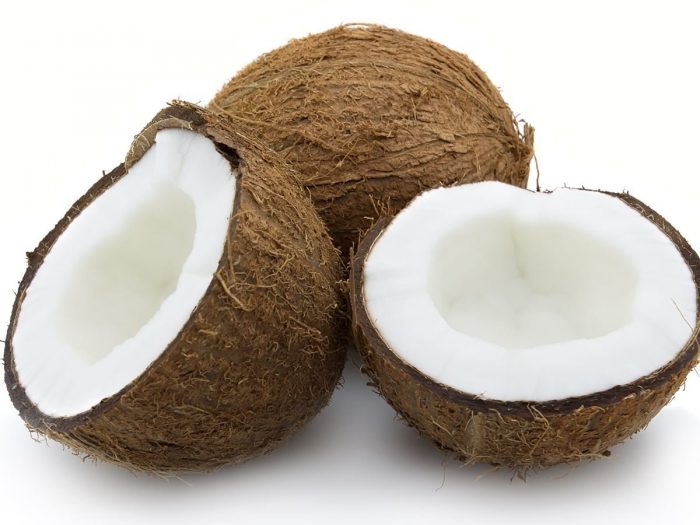 Anti-Aging Cream: Traditionally, coconut oil has been said to have anti-aging properties.
Proteins: coconut oil is rich in many proteins. These proteins keep skin healthy and rejuvenated, both internally and externally. Proteins also contribute to cellular health and tissue repair, along with a wide range of other essential activities within the body.
Coconut oil that makes it so beneficial for skin is that it does not become rancid. When you apply it on the skin, it can work for a longer time. Because of these beneficial properties coconut oil is used as an important ingredient in several skin care creams.